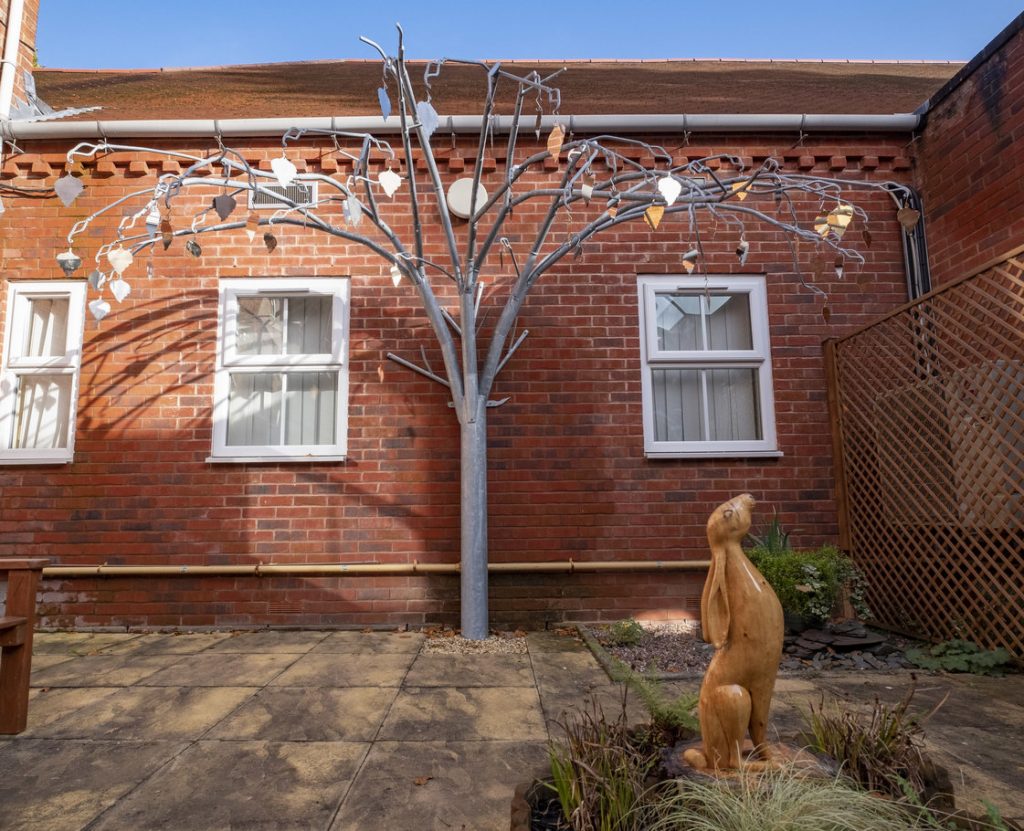 A beautiful lasting tribute to your loved ones
At Primrose Hospice we are honoured to be able to support patients with
life-limiting illnesses and their families, providing them with the care and support they need during difficult times. Primrose Hospice is an independent charity and relies heavily on support from the local community. We have to raise over £1.75 million each year to continue to provide our services to care for our patients and their families.
Positioned in our courtyard, the Memory Tree is a symbol of life and love. Our leaves show the support from our local community, and stand as a tribute to those we have loved and lost. Primrose invites you to commemorate your loved ones with a specially engraved silver or gold coloured leaf.
Our Memory Tree, a place to celebrate life & share memories
We are asking for a minimum one off contribution of £60 for each leaf – which makes a huge difference to the care that we provide every day.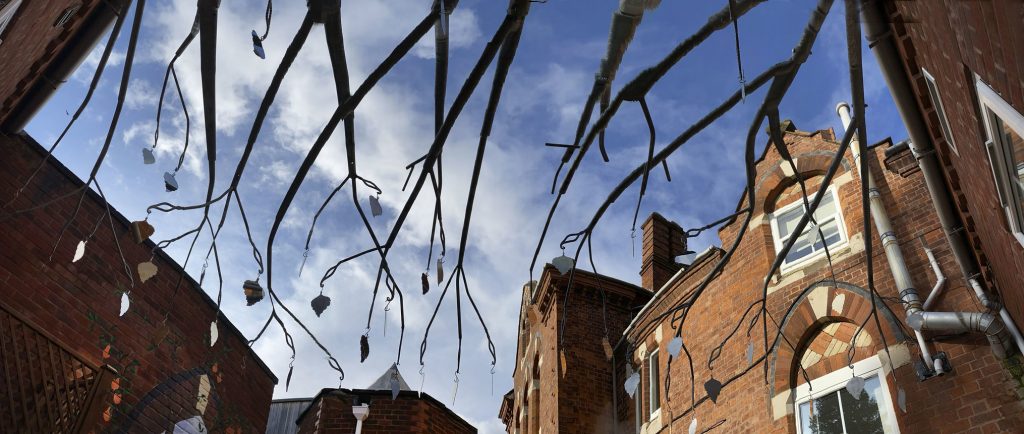 Each leaf helps deliver care to our patients and their families in the North East Worcestershire area.
£60
One leaf for a year could help Primrose Hospice to provide:
• transport for our patients to and from the Hospice
• memory boxes for the children that we support
£120
Two leaves, for a year, could help Primrose Hospice to provide:
• a day hospice patient with four months of essential oxygen
• a residential camp place for a bereaved child to attend
To find out more about the Primrose Memory Tree please complete the form below, a member of the Fundraising team will then be in touch with you.